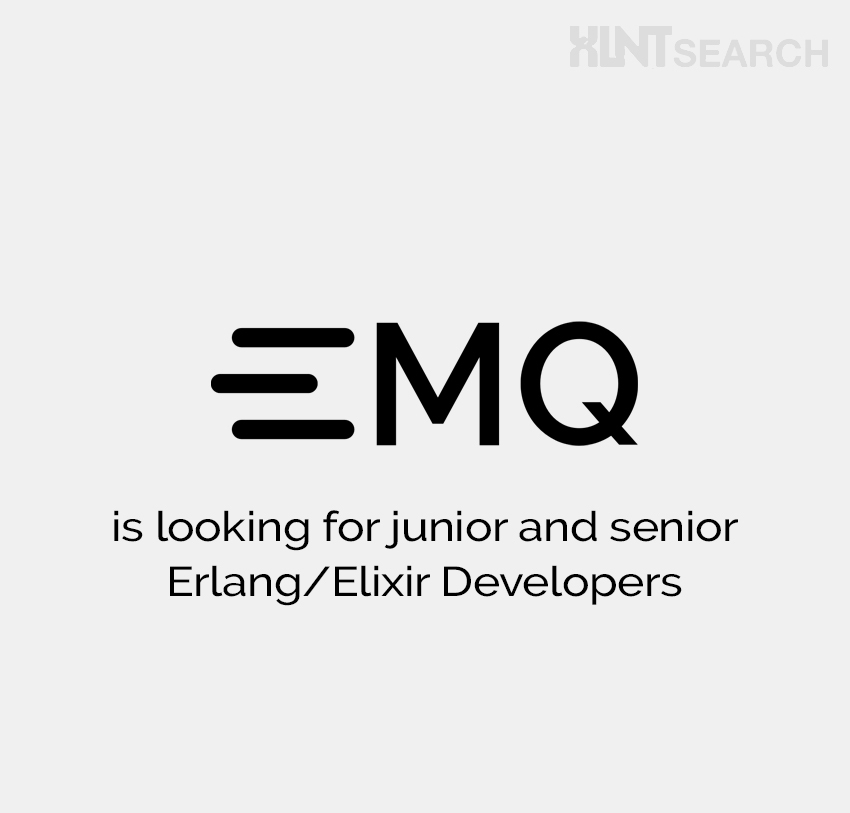 EMQ is an open-source software company providing highly scalable, real-time messaging and streaming engine for IoT platform & applications in 5G Era. In 2013, EMQ launched on GitHub as an open-source project. At present, EMQ has become the most widely used open source distributed MQTT message broker in the world, with over 2 000 000 downloads. In 2017, driven by rapidly increasing demands, we launched EMQ Technologies Co., Ltd to accelerate deployment in production and provide professional tech support for our global clients. The founding team of EMQ hails from Huawei, IBM, Amazon and Apple with years of experience and a deep understanding of the industry.
We are looking for junior and senior Erlang/Elixir developers
We are starting up a development team in Stockholm/Europe. We are looking for passionate software engineers to join our European team. Our mission is to build the best MQTT messaging platform for IoT in 5G era, a platform that supports millions of devices at the lowest cost to support our users and customers for their greater success.
What you will do
To develop and architect the next generation EMQ X which scales to support millions of IoT devices at low cost.
To evaluate and define product features based on user and management experiences.
Design and develop EMQ X plugins and tools around it.
Collaborate with EMQ open-source community, support issues, and feature requests coming from the community.
Improving building and tooling for development and testing productivity.
Who you are:
As senior developer:
You have proven 2+ years of experience in designing, developing, and maintaining software running on BEAM.
You have experience in large-scale distributed system design and development.
As you will be working for a cross-national team, we would expect you to be fluent in English, with excellent written and verbal communication skills.
You are familiar with TCP/IP, MQTT, HTTP, and CoAP/LwM2M protocols.
You have experience in deploying software in the cloud.
You are passionate about building scalable distributed systems and enjoy seeing your code serving millions of people and devices.
As junior developer
You need to have some knowledge of the above standing. You could be a newly graduated.
You must have a great interest to learn
You should be a quick learner
You are fluent in English, with good written and verbal communication skills
Why join EMQ?
You get to work on the cutting edge IoT technology.
You will have a great opportunity to develop as You will be working with a very professional team, in a tech savvy company, a company that supports your development.
You have the flexibility to choose working from home and coming into the office.
Contact:
For this recruitment, we have partnered with XLNT Search. Should you have queries regarding these roles or the recruitment process, please contact Ulf Magnusson, +46 70 569 09 28 or mail
We apply continuous selection during this recruitment process, so do send us your application promptly.
We are looking forward to your application!