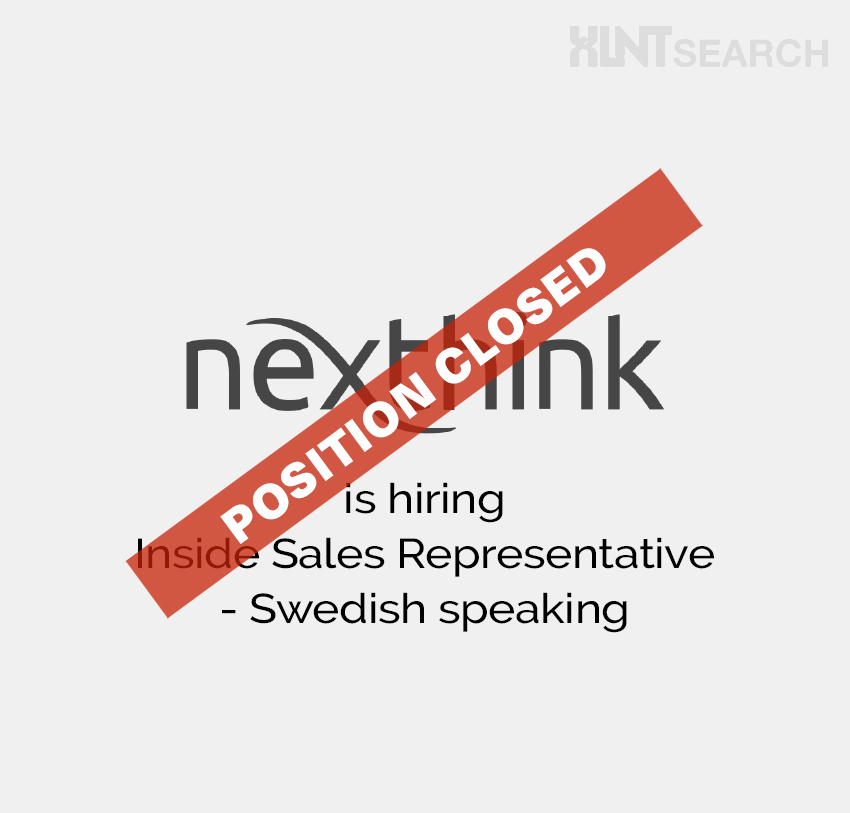 Stockholm, Sweden
Company Description
Hi, we're Nexthink. We're not just the leader in the digital employee experience category, we invented the category. Our solutions combine real-time analytics, automation and employee feedback across all endpoints to help IT teams delight people at work. Our cloud-native platform pinpoints issues and solutions, automates response, and helps companies continuously improve their employees' experience, making them more productive, efficient, and happy at work. We have millions of endpoints deployed, we've surpassed $100M in ARR, and we've recently secured $180M in Series D financing for a company valuation of $1.1B, but we're just getting started.
Job Description
This is not an easy role and requires intelligence, creativity, clear communication and great attention to detail. As an Inside Sales Rep you are responsible for outbound prospecting, inbound qualification, and account research to help our sales organization engage with ideal prospect organizations who are struggling to provide a great digital experience to their employees or are striving to provide the BEST digital experience in the world!
On a daily basis you will attempt to create a connection with enterprise IT professionals via the phone, email, LinkedIn, and a variety of other creative ways with the goal of starting a conversation around their struggles & goals as well as how we help our customers.
This role is fully remote so no commute required! We are looking for the best and folks eager to develop their knowledge and hone their skills when it comes to working with a complex sale within enterprise IT.
Qualifications
A desire to create new relationships and hunt for new business
Previous experience as a Lead Generator - Desired
Experience with Enterprise Information Technology - Desired
Demonstrable track record of achieving targets
Bachelor's Degree or equivalent
Fluent in English & Native Swedish speaking
Open to occasional travel
Additional Information
We are nearly 700 employees strong in 21 countries across 8 different time zones speaking 60+ languages. We are positive, we get things done, we keep growing, and we are one team, we are Nexthink.
At Nexthink, we believe actions are stronger than words when it comes to diversity, inclusivity, and equity in the workplace. Nexthinkers are multinational and multilingual, and come from all walks of life. We are committed to hiring a genuinely representative workforce that can create solutions and foster innovation for the modern digital employee experience.

Our partner XLNT Search is handling this recruitment.
Please contact Ulf Magnusson, 070-5690928 or if you have any questions.